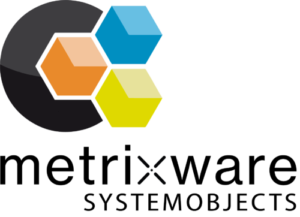 One Technology Portfolio
Multiple Solutions
Balancing your strategic challenges
with the requirements of your stakeholders

The Isiman software platform is a "low-code" tool for digitizing the most demanding business processes of players in banking, industry (luxury goods, offshore and hydrocarbons, etc.), retail and public administration, and for installing the solution on IBM i, Power Linux and Windows environments.
Its components are deployed at customer premises with high performance and management requirements for their most critical activities : fraud detection, anomaly tracking, pollution analysis, process auditing, business intelligence, incident geolocation, etc.
​Its flexibility and functional coverage enable it to be adapted to each organization's businesses and processes, whatever the activities covered.
MAINTENANCE IN OPERATIONAL CONDITIONS

Maintenance in operational conditions ("MOC") addresses the need for organizations to maintain and evolve applications that are essential and critical to their business or to their regal mission.
This is most often the logical follow-up to an urbanization or modernization operation carried out by Metrixware. We take full responsibility for the smooth operation of your strategic application in front of your business contacts.
Our tools and skills enable us to intervene in all sectors of activity (banking, insurance, administration, industry…) on IBM z/OS, IBM i, Linux and Windows environments.
URBANIZATION & MODERNIZATION
The challenges of modernizing a strategic application on IBM z/OS, IBM i (AS/400), Linux and Windows environments are varied: budget constraints, security, time to market, loss of skills, technical debt, technological obsolescence…
Our migration, transformation, re-engineering and reverse documentation tools, combined with the experience and expertise of our teams, enable us to address the most challenging issues, in complete confidence, with personalized support and a solution tailored to your situation.

Leading software publisher for the modernization, maintenance and deployment of strategic applications
Since 1991, Metrixware Systemobjects has been designing and marketing products and technologies for modernizing, maintaining in operational condition and deploying strategic applications at the heart of the businesses of major groups, public administrations and mid-sized companies, in France, West Africa and internationally.
Metrixware Systemobjects maintains a strong capacity for expertise and innovation, reserving a significant proportion of its investments for R&D and supporting customers on strategic projects, the raison d'être of our products.
Since Metrixware's inception, we've strived to listen carefully to our customers' requirements. This has enabled us to focus on developing probably the best "all-in-one" software platform on the market today.
We offer strong brands and references in the market to support the modernization of your information system (Cobos, Mainframe Integrator, Delphi/400), the maintenance in operational conditions of your most critical applications (Rapid and Business Apps) and the deployment of innovative solutions to support the digitization of your most demanding business processes (Isiman).
The combination of our recognized solutions and engineering expertise enables our customers to optimize existing investments in their IT platforms (AS/400, iSeries, IBM i, IBM z/OS, Unix, Windows) and strategic applications, and thus improve time-to-market within a controlled budget.
Our aim is simple but powerful: to enable our customers to move seamlessly from old to new technologies using the best of both worlds, and enable them to compete in the 21st century.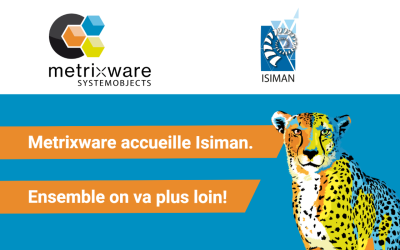 In a decision dated 10 March 2023, the Montpellier Commercial Court approved the plan to sell Isiman ( previously known as Keyword), which was in receivership, to Metrixware...
read more